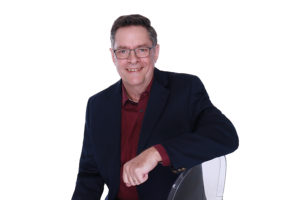 Startup Founder Series #8 - Pre-Seed, Seed & Series A Fundraising
Our Team, led by James Spurway, holds online discussions, and when possible, offline meetings with your Founders and/or the company's CEO to identify the parameters of the fundraising strategy.  Once we are in agreement on the reasons for going to the market to raise more capital, we work with your team to assure you have all the required documentation ready, including our Pitch Deck, Financial Model, Investment Agreement, Audited Financial Statements (where applicable) etc.
We then draw up a list of investors we will approach, and compare/synthesise the entities on our list with ones you have already contacted.
We make contact with CEO/CIO level decision-makers as well as connecting by telephone with investment analysts or Junior Partners.
We follow up and answer any questions and in the ideal scenario, they ask to have a call/meeting with the Founder Team.
We only earn our fee if you receive funds into your nominated bank account.
If the investor invests their funds in you over time, we only receive our commission on those occasions when you receive your capital.
shortcode also.CSS class names should use dashes. Example: asp-product-description*//* Small Spinner */.asp-spinner { text-indent: -9999px; vertical-align: middle; margin-left: 5px; display: inline-block; box-sizing: border-box; position: relative; width: 20px; height: 20px; border-radius: 50%; border: 2px solid #ccc; border-top-color: #333; animation: asp-spinner .6s linear infinite;}@keyframes asp-spinner { to { transform: rotate(360deg); }}/* Button Spinner */.asp-btn-spinner-container { width: 100%; text-align: center; padding: 10px;}.asp-btn-spinner { display: inline-block; position: relative; width: 64px; height: 64px;}.asp-btn-spinner div { box-sizing: border-box; display: block; position: absolute; width: 51px; height: 51px; margin: 6px; border: 6px solid #6fcef3; border-radius: 50%; animation: asp-btn-spinner 1.2s cubic-bezier(0.5, 0, 0.5, 1) infinite; border-color: #6fcef3 transparent transparent transparent;}.asp-btn-spinner div:nth-child(1) { animation-delay: -0.45s;}.asp-btn-spinner div:nth-child(2) { animation-delay: -0.3s;}.asp-btn-spinner div:nth-child(3) { animation-delay: -0.15s;}@keyframes asp-btn-spinner { 0% { transform: rotate(0deg); } 100% { transform: rotate(360deg); }}.asp_line_through { text-decoration: line-through;}.asp_product_coupon_input_container { margin: 5px 0 10px 0;}.asp_btn_normalize { text-transform: none; border: none; margin: 0; padding: 0; width: auto; overflow: visible; background: transparent; color: inherit; font: inherit; line-height: normal; -webkit-font-smoothing: inherit; -moz-osx-font-smoothing: inherit; -webkit-appearance: none;}&::-moz-focus-inner { border: 0; padding: 0;}.asp_product_custom_field_error { display: none; color: red;}.asp_out_of_stock { font-weight: bold;}.asp_product_buy_button input, .asp_product_buy_button select { display: inline-block; line-height: 1; padding: 8px 10px; height: auto;}.asp_product_custom_field_label { margin-right: 10px;}.asp-product-variations-label { margin-right: 10px;}.asp_product_coupon_field_label { margin-right: 10px;}.asp_product_coupon_input_container input.asp_product_coupon_field_input { width: auto; max-width: 200px; margin-right: 10px;}.asp_product_buy_btn_container { display: inline-block;}.asp_product_buy_button input::placeholder { font-style: italic; color: #bbb;}@keyframes blink { 0% { opacity: .2; } 20% { opacity: 1; } 100% { opacity: 0; }}.asp-processing-cont { display: none !important;}.asp-processing i { animation-name: blink; animation-duration: 1s; animation-iteration-count: infinite; animation-fill-mode: both;}.asp-processing i:nth-child(2) { animation-delay: .1s;}.asp-processing i:nth-child(3) { animation-delay: .2s;}.asp-popup-iframe { z-index: 2147483647; background: rgba(0, 0, 0, 0.004); border: 0px none transparent; overflow: auto; -webkit-overflow-scrolling: touch !important; visibility: visible; margin: 0px; padding: 0px; -webkit-tap-highlight-color: transparent; position: fixed; left: 0px; top: 0px; width: 100%; height: 100%;}.asp-popup-iframe-cont { align-items: center; justify-content: center; z-index: 2147483647; background: rgba(0, 0, 0, .3); border: 0px none transparent; overflow: auto; -webkit-overflow-scrolling: touch !important; visibility: visible; margin: 0px; padding: 0px; -webkit-tap-highlight-color: transparent; position: fixed; left: 0px; top: 0px; width: 100%; height: 100%;}.asp-popup-spinner-cont { text-align: center; height: 85px; padding-top: 10px;}@media (max-width: 500px) { .asp_product_buy_btn_container { display: block; margin-left: 0; margin-top: 10px; text-align: center; width: 100%; }}