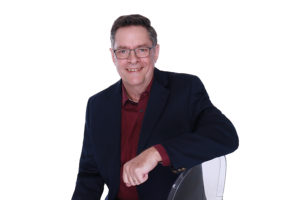 Startup Founder Series #9 - Uber Mentor James Spurway on Speed Dial
Sometimes as a Founder all you need to resolve a mental block or confirm your own gut instinct about a particular decision you need to make is to talk with someone who has been there before.
If you don't feel you need to have continuous access to a Startup Mentor with almost 30 years experience, but instead, are happy to send an email now and then and ask a question or two, or meet once a month for coffee and a chat (physically or virtually), this is the deal for you.
E=MC2! ?Exit = Market + Capital + 2 years of 24/7 work. I save Startups 12 months and $100K by critiquing their business model ?, focusing their go-to-market strategy ? and securing their pre-Series A capital needs ?
shortcode also.CSS class names should use dashes. Example: asp-product-description*//* Small Spinner */.asp-spinner { text-indent: -9999px; vertical-align: middle; margin-left: 5px; display: inline-block; box-sizing: border-box; position: relative; width: 20px; height: 20px; border-radius: 50%; border: 2px solid #ccc; border-top-color: #333; animation: asp-spinner .6s linear infinite;}@keyframes asp-spinner { to { transform: rotate(360deg); }}/* Button Spinner */.asp-btn-spinner-container { width: 100%; text-align: center; padding: 10px;}.asp-btn-spinner { display: inline-block; position: relative; width: 64px; height: 64px;}.asp-btn-spinner div { box-sizing: border-box; display: block; position: absolute; width: 51px; height: 51px; margin: 6px; border: 6px solid #6fcef3; border-radius: 50%; animation: asp-btn-spinner 1.2s cubic-bezier(0.5, 0, 0.5, 1) infinite; border-color: #6fcef3 transparent transparent transparent;}.asp-btn-spinner div:nth-child(1) { animation-delay: -0.45s;}.asp-btn-spinner div:nth-child(2) { animation-delay: -0.3s;}.asp-btn-spinner div:nth-child(3) { animation-delay: -0.15s;}@keyframes asp-btn-spinner { 0% { transform: rotate(0deg); } 100% { transform: rotate(360deg); }}.asp_line_through { text-decoration: line-through;}.asp_product_coupon_input_container { margin: 5px 0 10px 0;}.asp_btn_normalize { text-transform: none; border: none; margin: 0; padding: 0; width: auto; overflow: visible; background: transparent; color: inherit; font: inherit; line-height: normal; -webkit-font-smoothing: inherit; -moz-osx-font-smoothing: inherit; -webkit-appearance: none;}&::-moz-focus-inner { border: 0; padding: 0;}.asp_product_custom_field_error { display: none; color: red;}.asp_out_of_stock { font-weight: bold;}.asp_product_buy_button input, .asp_product_buy_button select { display: inline-block; line-height: 1; padding: 8px 10px; height: auto;}.asp_product_custom_field_label { margin-right: 10px;}.asp-product-variations-label { margin-right: 10px;}.asp_product_coupon_field_label { margin-right: 10px;}.asp_product_coupon_input_container input.asp_product_coupon_field_input { width: auto; max-width: 200px; margin-right: 10px;}.asp_product_buy_btn_container { display: inline-block;}.asp_product_buy_button input::placeholder { font-style: italic; color: #bbb;}@keyframes blink { 0% { opacity: .2; } 20% { opacity: 1; } 100% { opacity: 0; }}.asp-processing-cont { display: none !important;}.asp-processing i { animation-name: blink; animation-duration: 1s; animation-iteration-count: infinite; animation-fill-mode: both;}.asp-processing i:nth-child(2) { animation-delay: .1s;}.asp-processing i:nth-child(3) { animation-delay: .2s;}.asp-popup-iframe { z-index: 2147483647; background: rgba(0, 0, 0, 0.004); border: 0px none transparent; overflow: auto; -webkit-overflow-scrolling: touch !important; visibility: visible; margin: 0px; padding: 0px; -webkit-tap-highlight-color: transparent; position: fixed; left: 0px; top: 0px; width: 100%; height: 100%;}.asp-popup-iframe-cont { align-items: center; justify-content: center; z-index: 2147483647; background: rgba(0, 0, 0, .3); border: 0px none transparent; overflow: auto; -webkit-overflow-scrolling: touch !important; visibility: visible; margin: 0px; padding: 0px; -webkit-tap-highlight-color: transparent; position: fixed; left: 0px; top: 0px; width: 100%; height: 100%;}.asp-popup-spinner-cont { text-align: center; height: 85px; padding-top: 10px;}@media (max-width: 500px) { .asp_product_buy_btn_container { display: block; margin-left: 0; margin-top: 10px; text-align: center; width: 100%; }}