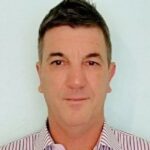 Andrew is the Team's go-to man when we seek to identify, approach and close a peak-level deal. He commands respect because of his 30 years of B2B experience operating at a senior management capacity in board and department head roles. His diverse skill set, Finance, Business Development, Sales & Marketing, Project Management and Engineering gained across multiple industries such as, Communications, IT, Shipping, Oil & Gas, Water Treatments and Renewable Energies, allows him to communicate with and be accepted by all stakeholders in a purchase or investment decision. He's always been highly regarded as a hard working and loyal employee with a great health record, has demonstrated time and again that he is a team player with extremely good communication skills both verbal and written. Andrew is the perfect example of someone who is naturally resourceful and creative. He thinks on his feet and follows his intuition. When he's asked to provide solutions and guidance to clients, colleagues and the company, he draws on his experience and knowledge. He is comfortable taking and making decisions. Andrew has always led by example and is result driven in both his team and individual performances. He exudes energy, is charismatic and well presented, taking pride in his appearance and of the company he represents.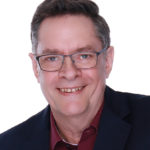 His wheelhouse is the Sales and Marketing and Finance functions.  He's an active Mentor at a FinTech Startup Accelerator in Singapore, and in the past, has regularly been an Adjunct Lecturer on Sales and Marketing and Finance Subjects at Singapore based Colleges.  He is known as "The Fundraising Angel" by many Startup Teams that he mentored and then helped to raise pre-Seed and Seed funding.  James has a PhD from the School of Hard Knocks and is an avid practitioner of the "learning by doing" method of gaining real-world experience. James is originally from country Queensland, in Australia, and has lived and worked in the USA, Europe and several countries in Asia during his working career.
Dominic Nicholas adds a wealth of International Cross-Border transactional experience to Indochina's Team, and is based in the UK. He successfully created a unique contractual framework amongst most influential players, industries which allows central management, while allowing separately identifiable asset management, investment, finance, M & A, restructuring, technologies, management, governance in each entity, covering almost all industries. He has been one of the major advisors, assisting various governmental, semi-governmental organisations, banks, sat on many Committees negotiating, buy, sell, acquisitions, many industrial transactions, across many industries including oil, gas, petrochemical, manufacturing industries and enjoys higher level relationships. He introduced working standards of corporate governance, internal bank rating issues, successfully introduced international rating consultants, project, trade financing, provided professional services in insolvencies, M & A strategies, restructuring, valuations, financing, new product developments, overseas expansion issues and project models for banks, investment, insurance and larger organisations. He taught at five universities, four banks, various ministries, including MBA course of Harriott Watt, and Carlton, Taught 6/7 modules of chartered accountancy (4 students qualified without ever studying in the UK), trained managers and professionals, at banks, larger organisations including oil, gas, petrochemical and larger industries.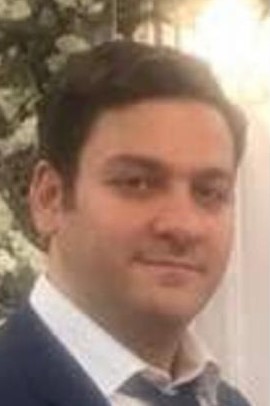 Galeh Pezeshkian
Galeh Pezeshkian is an extremely talented business builder, whose specialist skills include Energy Products Sourcing, Contracting, Logistics, Marketing and Trading. Galeh has created several independent and joint venture companies in recent years, and is based in Belgium. He believes in the importance of responding to market needs rather than trying to shape them. Our ability to do so rests on the strength of the partnerships we build and the passionate interest that each of our traders takes in their area of expertise. Our cultural diversity, and the many connections between our local trading hubs and the markets they serve, provides a vast resource of detailed information which we integrate into a global picture of shifting trends. We handle every element involved in the sourcing and trading of crude oil, petroleum products, renewable energies, metals, metal ores, coal and concentrates for industrial consumers. His team has a long-term, integrated and committed approach to trading and portfolio management across the value chain and across products. We focus on creating innovative products and solutions, built around a broader range of commodities—all of which serves to enable our clients to meet their objectives. Private ownership enables us to make rapid decisions, as well as to take long-term views on new markets and opportunities. Supporting our customers and suppliers often means providing services beyond our core business of sourcing and supplying commodities; increasingly we are offering logistical transport as well as finance and other types of risk management.